Upcoming Speaking Engagements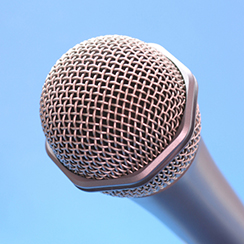 In addition to speaking at our Bankers' Compliance Group® seminars, webinars and Monthly Telephone Briefings, the law firm's attorneys often contribute their expertise, time and energy to other industry events. Here are some of the events our attorneys will be involved with during the next few months.
Finastra UserConnect Conference
Robert K. Olsen will present at the Finastra UserConnect Conference at the Scottsdale Plaza Resort in Paradise Valley, AZ on November 14, 2019. He will discuss the California Consumer Privacy Act.
2019 Finastra Network of State & Federal Counsel Conference
From October 15 – 18, two of our attorneys spoke at Finastra's Biennial Network of State & Federal Counsel Conference at the Hotel Viking, Newport, Rhode Island.
Mark E. Aldrich discussed Alternatives to LIBOR.
Robert K. Olsen discussed the Emergence of State Privacy Laws.
Western Bankers Association 2019 Bank Counsel Seminar
On Friday, October 11, two of our attorneys presented on a panel at the 2019 Bank Counsel Seminar at the Monarch Beach Resort in Dana Point, CA.
Robert K. Olsen presented with Nicholas Adams (Bank of the West) a session titled, "Navigating the California Consumer Privacy Act (CCPA)."
Keith R. Forrester presented with Ted Kitada (Wells Fargo Bank, N.A.) a session titled, "FAST & FURIOUS: Bank Operations Update."