Upcoming Speaking Engagements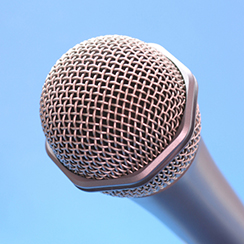 In addition to speaking at our Bankers' Compliance Group® seminars, webinars and Monthly Telephone Briefings, the law firm's attorneys often contribute their expertise, time and energy to other industry events. Here are some of the events our attorneys will be involved with during the next few months.
2019 Western Bankers Association (WBA) Annual Conference
Joel N. Cook will speak at the 2019 WBA Annual Conference on Tuesday, March 12. Joel will present a session titled, "The Role of Cryptocurrencies and Blockchain Technology in Banking." The 2019 Annual Conference will be held at the Grand Wailea Resort in Maui, HI. For more information regarding the conference, visit https://www.westernbankers.com/AC19.