Real Estate Lending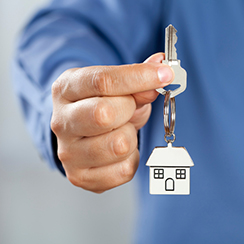 At Aldrich & Bonnefin, PLC*, our lawyers assist financial institutions with the legal aspects of commercial real estate loans for businesses, as well as for individuals for business purposes. Additionally, we can provide guidance in real estate leasing transactions, both in terms of financial institutions leasing their own premises to other businesses or financial institutions wanting to lease premises from other property owners.
We are the law firm that loan providers turn to ensure that all real estate lending is done in compliance with applicable laws and regulations. Our proactive approach to these matters is designed to see that our client's goals are met.
Assistance in All Real Estate Lending Matters
Our attorneys can assist with:
Advice on the structuring of real estate loans
Negotiation of real estate loans
Construction loans
Permanent loans
Additionally, we provide guidance related to real estate leasing transactions, such as:
Ground leases
Office leases
Warehouse leases
Our experience means that we can address related issues, such as environmental and title insurance matters.
Assistance From Experienced Attorneys Serving the Financial Industry
Since 1985, our law firm has been providing legal services to California banks, credit unions, savings associations and money transmitters, as well as other businesses that fall within the financial sector. Our clients trust us to help them handle real estate lending issues.
Contact Us for a Thorough Review of Any Real Estate Lending Matter
Our attorneys are prepared to delve into complex legal issues surrounding real estate-secured lending. Call our law firm in Irvine at 949-474-1944 or send us an email to schedule a meeting.