Money Service Businesses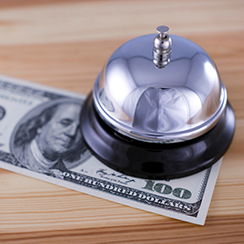 Money service businesses historically include money transmitters, check sellers and stored-value companies. On the horizon, any number of evolutions are coming, from telecommunications carriers that offer pay-to-mobile to e-vouchers based on proprietary web payment solutions. Like traditional depository financial institutions, money service businesses face corporate organization, federal and state registration and licensing, consumer compliance and escheat issues. Add to that the uniquely complex anti-money laundering and Bank Secrecy Act responsibilities, with a political climate in Washington that is increasingly and assertively pro-regulation, and the need for qualified legal counsel becomes obvious.
At Aldrich & Bonnefin, PLC*, our lawyers help money service businesses navigate this legal terrain. We represent money service businesses that are start-ups creating first-view payment solutions, as well as the growing group of licensees operating under traditional money transmitter regimens. We work with issuers who operate from banking charters, with banks that book MSBs as clients and with the program administrators that manage stored-value programs. Our engagements cover licensing, compliance and supervisory or administrative disputes.
Guidance From Experienced Attorneys Serving the Financial Industry
Since 1985, our law firm has been providing financial institution services to banks, credit unions, savings associations and money transmitters, as well as other businesses that fall within the financial industry. Our clients trust us to help them handle all regulatory matters.
Contact Us for a Thorough Review of Your Legal Issue
Our attorneys are prepared to delve into legal issues that range from simple compliance questions to the highest levels of complexity. Call our law firm in Irvine at 949-474-1944 or send us an email to receive a prompt response.