Consumer & Mortgage Finance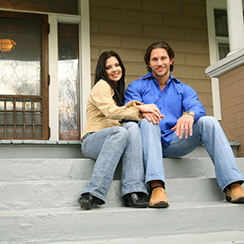 Consumer finance matters and mortgage finance issues must be handled in accordance with the Truth in Lending Act and numerous other laws. This legal framework can be challenging to navigate. Unfortunately, missteps can cause serious problems for a financial institution.
At Aldrich & Bonnefin, PLC*, our attorneys are committed to helping California's financial institutions handle all consumer finance matters, from auto loans to CD secured loans, as well as a wide array of mortgage finance issues.
Guidance in All Consumer and Mortgage Finance Matters
Our lawyers assist with documenting transactions for consumers. When documentation systems are used that have been offered by service providers, we can review these systems to ensure compliance with the law.
Additional guidance is offered in relation to:
Drafting Truth in Lending disclosures, ARM disclosures and home equity lines of credit disclosures
Creating compliance procedures
Reviewing advertising for consumer loans and mortgage loans
Credit card matters
Compliance examinations
Regulatory orders
Corrective actions and restitution
Compliance management
Guidance From Experienced Attorneys Serving the Financial Industry
Since 1985, our law firm has been providing legal services to banks, credit unions, savings associations and money transmitters, as well as other businesses that fall within the financial realm. Our clients trust us to help them handle consumer and mortgage finance issues.
Contact Us for a Thorough Review of Any Consumer or Mortgage Finance Matter
Our attorneys are prepared to delve into legal issues of even the highest level of complexity. Call our law firm in Irvine at 949-474-1944 or send us an email to schedule a meeting.