Information Security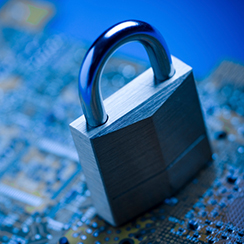 The Gramm-Leach-Bliley Act is just one of the laws that dictate how California's financial institutions will handle information security. These laws are not only very specific about how information should be kept secure, but also about how security breaches must be handled.
At Aldrich & Bonnefin, PLC*, our lawyers take pride in assisting financial institutions to comply with the information security requirements outlined by these laws. We are available to provide proactive services to prevent breaches, and we can help put processes in place to ensure that breaches are handled properly. We can also move in quickly in the case of a breach to resolve the issue in the manner required.
Protection Against All Types of Data Breaches
Security breaches can come in many forms, from the theft of a staff member's laptop to the infiltration of a database by a hacker. Financial institutions must be prepared to handle them all. Through skilled legal counsel our attorneys assist our clients in responding to data breaches.
If information security is compromised, the breach must be handled in a very specific way. This tends to involve notification to all individuals who were impacted by the breach. We can help with this and all other details involved in recovering after a security breach.
Protection From Experienced Attorneys Serving the Financial Industry
Since 1985, our law firm has been providing legal services to banks, credit unions, savings associations and money transmitters, as well as other businesses that fall within the financial sector. Our clients trust us to help them handle information security issues.
Contact Us for a Thorough Review of Any Information Security Matter
Our attorneys are prepared to delve into legal issues that range from simple compliance questions to the highest levels of complexity. Call our law firm in Irvine at 949-474-1944 or send us an email to receive a prompt response.