Financial Privacy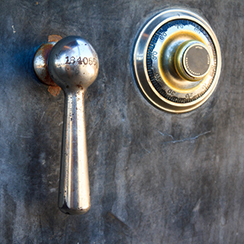 California's financial institutions are restricted in terms of what they can do with their customers' private information. Laws such as the Gramm-Leach-Bliley Act indicate when information can and, more commonly, when information cannot be shared with other parties. These laws also require financial institutions to maintain comprehensive privacy policies.
At Aldrich & Bonnefin, PLC*, our attorneys are well-versed in the laws that govern financial privacy. We work with financial institutions to see that all laws and regulations are followed.
Assistance With All Financial Privacy Issues
Our lawyers can help with the development of privacy procedures that address how to deal with exceptions, such as legal processes and subpoenas. We can help with the drafting of a customer-facing privacy policy for placement on a Web site or elsewhere.
The privacy policies we draft are designed to keep financial institutions compliant with laws, as well as to help them inform their customers of the measures being taken to protect their personal information.
Assistance From Experienced Attorneys Serving the Financial Industry
Since 1985, our law firm has been providing legal services to banks, credit unions, savings associations and money transmitters, as well as other businesses that fall within the financial sector. Our clients trust us to help them handle financial privacy issues.
Contact Us for a Thorough Review of Any Financial Privacy Matter
Our attorneys are prepared to delve into legal issues regarding any financial privacy matters. Call our law firm in Irvine at 949-474-1944 or send us an email to schedule a meeting.