News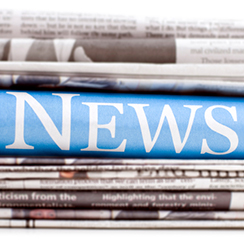 Aldrich & Bonnefin, PLC continually analyzes and digests current developments in the financial services industry, as well as new laws and regulations in our efforts to keep our clients fully informed.
Consumer Lending Update – August 2018
California Supreme Court: Consumer Loan Interest Rates May Be Unconscionable

California Financial Code (FC) Section 22303 sets forth the maximum numerical rates of interest which California Financing Law (CFL) licensees may charge on consumer loans for a bona fide principal amount of less than $2,500 (i.e., usury). Section 22303 expressly excludes consumer loans of $2,500 or more from this usury limitation and no similar provision exists elsewhere in the FC that limits the numerical rate of interest on such larger loans.

Banking Operations & FinTech Update – August 2018
Banks Vying For Los Angeles City Deposits Must Disclose Sales Goals

Effective August 19, 2018, financial institutions that provide banking services to the City of Los Angeles, or that seek to obtain the city's banking business, must provide information to the city regarding employee sales goals. This requirement is part of the city's Responsible Banking Investment Monitoring (RBIM) Program ordinance.

Employment Law Update – August 2018
New State Law Gives More Protection from Sexual Harassment Defamation Claims

Accusing someone of engaging in sexual harassment can negatively impact that person's reputation. If the allegation proves false, it can result in liability for defamation. On the other hand, the fear of facing a defamation lawsuit can deter one from making bona fide allegations of sexual harassment. Governor Brown recently signed AB 2770 into law.