News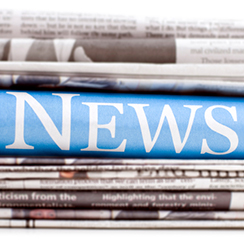 Aldrich & Bonnefin, PLC continually analyzes and digests current developments in the financial services industry, as well as new laws and regulations in our efforts to keep our clients fully informed.
Commercial Lending Update – May 2019
DEVELOPMENTS IN ANTICIPATION OF LIBOR'S END

As reported last month, the London Interbank Offered Rate (LIBOR) will not be calculated after December 2021 (see April 2019 Article). Financial institutions need to prepare for LIBOR's termination and transition to a replacement index.

Consumer Lending Update – May 2019
NBA DOES NOT PREEMPT CALIFORNIA INTEREST ON IMPOUND ACCOUNTS LAW

In March 2018, the Ninth Circuit Court of Appeals effectively overturned 14 years of the OCC's 2004 National Banking Act (NBA) preemption determinations in Lusnak v. Bank of Am., N.A., 883 F.3d 1185 (9th Cir. 2018).

Consumer Lending Update – May 2019
INTEREST RATE LIMITATIONS: SERVICEMEMBERS

Question: What types of loans does California's interest rate limitations for servicemembers apply to? How long do those limitations apply?