News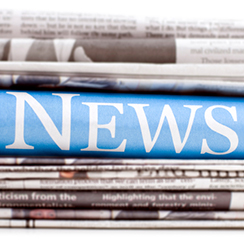 Aldrich & Bonnefin, PLC continually analyzes and digests current developments in the financial services industry, as well as new laws and regulations in our efforts to keep our clients fully informed.
Consumer Lending Update – January 2019
NFIP Extended Until May 31, 2019

On December 21, 2018, a day before the federal government shutdown, Congress approved and the president signed the National Flood Insurance Program Act (S. 3628), which extended the National Flood Insurance Program (NFIP) until May 31, 2019.

Banking Operations & FinTech Update – January 2019
NCUA & State Regulators Launch Alternating Exam Pilot Program

On January 1, 2019, the NCUA along with six state regulators launched an alternating examination pilot program (Pilot Program) for federally insured, state-chartered credit unions. The California Department of Business Oversight is one of six state regulators participating in the Pilot Program. The other states are Florida, New Hampshire, Oklahoma, South Carolina and Texas.

Corporate Governance Update – January 2019
Banking Agencies Propose To Update Management Interlock Rules

Last month, the FDIC, FRB and OCC issued a proposed rule that would increase the major assets prohibition thresholds under the Depository Institution Management Interlocks Act (Interlocks Act). Overall, the Interlocks Act's purpose is to prohibit a "management official" (defined as a financial institution's director, officer or branch manager) from serving two nonaffiliated depository organizations in situations where the management interlock would likely have an anticompetitive effect.