News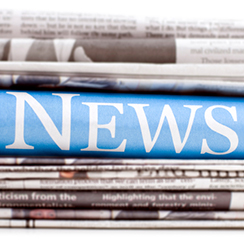 Aldrich & Bonnefin, PLC continually analyzes and digests current developments in the financial services industry, as well as new laws and regulations in our efforts to keep our clients fully informed.
Consumer Lending Update – November 2018
California Appellate Court Affirms Reinstatement Right on Defaulted Deed of Trust

California appeals court recently affirmed that defaulted mortgage borrowers have the right to reinstate their loan by paying all past due amounts up until five days before a scheduled foreclosure. This result came as no surprise to most practitioners in the field, but apparently surprised the mortgage servicer which had insisted that the borrower could only reinstate the loan by paying it off in full. Turner v. Seterus, Inc., 27 Cal. App. 5th 516 (Ct. App. 2018).

Banking Operations & FinTech Update – November 2018
"Consumer" Information Carved Out of California'S New Privacy Act But Sole Proprietor Info Remains Covered

The California Consumer Privacy Act of 2018 (Privacy Act) (Civil Code Section 1798.100 et seq.), signed into law on June 28, 2018, greatly expands consumers' information privacy and data protection rights. While the law does not become effective until January 1, 2020, not less than three months after the law was initially enacted, the California Legislature amended the Privacy Act with SB 1121. SB 1121's amendments clarify some issues the initial Privacy Act raised.

Commercial Lending Update – November 2018
New Commercial Financing Disclosure Law

On September 30, 2018, Governor Jerry Brown signed Senate Bill 1235, enacting the commercial finance disclosure law. The law is a first of its kind to require providers, including California Finance Lenders, to disclose certain information to recipients in connection with an extension or offer of commercial financing.

Corporate Governance Update – November 2018
California Law Imposes Women Director Minimums

Senate Bill 826 became law on September 30, 2018. Prior to enactment, the California Legislature conducted a review of numerous independent studies and found that publicly held corporations perform better with women serving on their board of directors. In September 2013, Senate Concurrent Resolution 62 urged all public companies in California, no later than the end of 2016, to increase the number of women on their boards by one to three depending on the size of their boards. A 2017 MSCI (formerly known as Morgan Stanley Capital International) study found that U.S. companies that began the five-year period from 2011 to 2016 with three or more female directors reported earnings per share that were 45 percent higher than those companies with no female directors at the beginning of the period.