News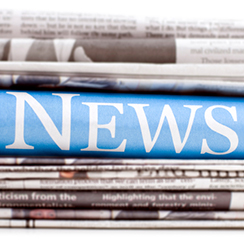 Aldrich & Bonnefin, PLC continually analyzes and digests current developments in the financial services industry, as well as new laws and regulations in our efforts to keep our clients fully informed.
Consumer Lending Update – September 2018
California Supreme Court: Consumer Loan Interest Rates May be Unconscionable

California Financial Code (FC) Section 22303 governs the maximum rate of interest that California Financing Law (CFL) licensees may charge on consumer loans having a bona fide principal amount of less than $2,500 (for purposes of this article, "usury limit"). Section 22303 expressly excludes consumer loans of $2,500 or more from this usury limitation. No similar provision exists elsewhere in the FC that limits the rate of interest on such larger loans.

Employment Law Update – September 2018
Bill Clarifies Restrictions on Salary Information Requests

Last year, AB 168 added Section 432.3 to the California Labor Code. Section 432.3 prohibits employers and their agents from relying on salary history as a factor in deciding whether to hire an employment applicant or determining the salary amount to offer.