News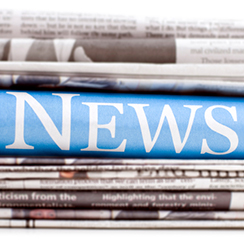 Aldrich & Bonnefin, PLC continually analyzes and digests current developments in the financial services industry, as well as new laws and regulations in our efforts to keep our clients fully informed.
Banking Operations & FinTech Update – March 2019
ADA WEBSITE LAWSUITS REMAIN A HOT TOPIC

Recent industry reports indicate that litigation alleging Americans with Disabilities Act (ADA) website violations will increase during 2019. Banks and credit unions may continue to be vulnerable.

Consumer Lending Update – February 2019
DECEPTIVE DISCLOSURES PERMANENTLY BAR LENDER FROM FUTURE CONSUMER LENDING

Last year, the Ninth Circuit affirmed a district court judgment holding that an online payday lender violated Section 5 of the Federal Trade Commission Act (FTC Act). FTC v. AMG Capital Mgmt., LLC, 910 F.3d 417 (9th Cir. 2018). FTC Act Section 5 prohibits unfair or deceptive acts or practices in or affecting commerce.

Commercial Lending Update – February 2019
UNLAWFUL DETAINER STATUTES MUST BE STRICTLY FOLLOWED AFTER NONJUDICIAL FORECLOSURE

In December 2018, the California Supreme Court reversed an appellate court decision over when a hold-over tenant, in possession of a property sold in a nonjudicial foreclosure, may be served with a notice to quit.