News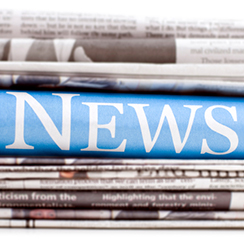 Aldrich & Bonnefin, PLC continually analyzes and digests current developments in the financial services industry, as well as new laws and regulations in our efforts to keep our clients fully informed.
Consumer Lending Update – July 2019
CFPB EXTENDS COMMENT PERIOD FOR PROPOSED HMDA AMENDMENTS

As reported in the May 2019 BCG Newsletter, the CFPB issued an advance notice of proposed rulemaking (ANPR) asking for comments on Regulation C's data points, and on reporting business-purpose loans made to entities secured by a multifamily dwelling. The comment period for the ANPR was to end on July 8, 2019. However, in June 2019, the CFPB extended this comment period to October 15, 2019. 84 FR 31746.

Corporate Governance Update – July 2019
NCUA PROPOSES DELAYING EFFECTIVE DATE OF RISK-BASED CAPITAL RULE UNTIL 2022

Last month, the NCUA proposed delaying the effective date of the agency's risk-based capital rule set forth in 12 CFR Part 702. 84 FR 30048. The board approved the final risk-based capital rule in October 2015 (2015 Final Risk-Based Capital Rule). 80 FR 66626. The final rule was scheduled to go into effect on January 1, 2019. In November 2018, the NCUA both delayed the effective date to January 1, 2020, and raised the asset threshold for a complex credit union from $100 million to $500 million. 83 FR 55467.