News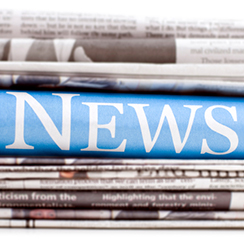 Aldrich & Bonnefin, PLC continually analyzes and digests current developments in the financial services industry, as well as new laws and regulations in our efforts to keep our clients fully informed.
Consumer Lending Update
CFPB RESCINDS COVID TEMPORARY COMPLIANCE FLEXIBILITY STATEMENTS

Throughout 2020, the CFPB issued several statements that provided CFPB-supervised institutions with temporary compliance flexibilities due to the pandemic. On March 31, 2021, the CFPB rescinded those statements effective April 1, 2021.
Banking Operations & FinTech Update
U.S. SUPREME COURT NARROWS TCPA DEFINITION OF "AUTODIALER"

In a recent landmark decision and near-unanimous ruling (with seven Justices joining Justice Sotomayer's opinion and an eighth Justice separately concurring), the U.S. Supreme Court held that in order to qualify as an "automatic telephone dialing system" (autodialer) under the Telephone Consumer Protection Act (TCPA), the equipment must: "have the capacity either to store a telephone number using a random or sequential number generator, or to produce a telephone number using a random or sequential number generator."
Commercial Lending Update
PPP LOAN PROGRAM EXTENDED TO TAKE ADVANTAGE OF AMERICAN RESCUE PLAN PROVISIONS

The president signed the PPP Extension Ac of 2021 (H.R. 1799; Pub. L. 117-6) (PPP Extension) a day before the American Rescue Plan Act of 2021 (H.R. 1319; Pub. L. 117-6) (Rescue Plan) provisions updating the Paycheck Protection Program (PPP) were set to expire on March 31, 2021.
Corporate Governance Update
FDIC'S REVISED BROKERED DEPOSITS REGULATION IS IN EFFECT

On April 1, 2021, the FDIC's 21st century update to its brokered deposits regulation took effect (Brokered Deposits FR or final rule). The FDIC announced the final rule in the December 2020 Financial Institution Letter FIL-113-2020, and it was published in the Federal Register on January 22, 2021 at 86 FR 6742.