Banking Operations & FinTech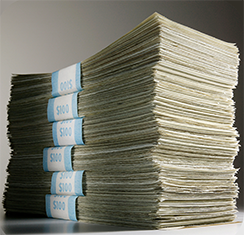 Aldrich & Bonnefin, PLC* has developed an expertise in all areas of banking operations and financial technology ("FinTech") services. FinTech developments continue to enable financial institutions to make innovative technological advances, streamlining processes and opening up new channels and functionalities to customers. The firm has expertise developing programs and agreements to address the legal compliance considerations of FinTech solutions, including the negotiation of agreements with technology providers.
The firm's practice also covers cutting-edge electronic banking issues, such as Internet and cash management banking solutions and new product development in areas such as mutual funds, sweep accounts and smart cards. The firm offers an expertise with special licensing needs for all types of money transmitters or money service business in all states, as well as guidance on anti-money laundering and BSA compliance, risk analysis and other requirements.
Aldrich & Bonnefin provides assistance with banking operations regulatory compliance issues, including Regulations DD, CC and E, and prepares customer-facing account disclosures, account agreements and other documentation related to banking operations. The firm's unique involvement in "on-the-spot" telephone support to clients for immediate preventive advice provides reduced risk and promotes early resolution of operations claims and disputes.
Assistance From Experienced Attorneys Serving the Financial Industry
Since 1985, our law firm has been providing legal services to California banks, credit unions, savings associations and money transmitters, as well as other businesses that fall within the financial industry. Our clients trust us to help them handle banking operations and Fintech issues.
Contact Us for a Thorough Review of Any Banking Operations or Fintech Matter
Our lawyers are prepared to delve into complex legal issues concerning banking operations. Call our law firm in Irvine at 949-474-1944 or send us an email to schedule a meeting.