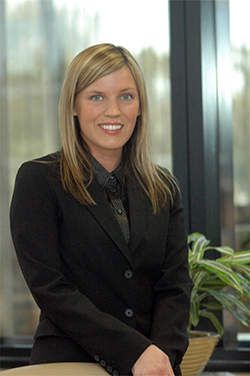 Tricia E. Engelhardt
Location:
Irvine, California
Ms. Engelhardt joined the firm in May 2007 as a Summer Associate Attorney and law clerk. She became an Associate Attorney in January 2009.
Ms. Engelhardt graduated from Whittier Law School, Summa Cum Laude. She was the valedictorian of her law school's graduating class and served as Executive Editor of the Whittier Law Review. She received her bachelor's degree from Framingham State College, Framingham, Massachusetts in 2002. Prior to law school, Ms. Engelhardt worked as a senior auditor at a regulatory compliance firm in Boston.
In 2017, Ms. Engelhardt was appointed co-chair of the State Bar of California's Consumer Financial Services Committee. She has been a member of that Committee since 2015.
Ms. Engelhardt is a member of the State Bar of California and the Orange County Bar Association.
Education
Whittier Law School, Costa Mesa, California - 2008

Law Review: Whittier Law Review, Executive Editor

Framingham State College, Framingham, Massachusetts - 2002
Professional Associations and Memberships
State Bar of California, Member
Orange County Bar Association, Member