Upcoming Speaking Engagements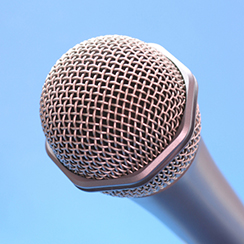 In addition to speaking at our Bankers' Compliance Group® seminars, webinars and Monthly Telephone Briefings, the law firm's attorneys often contribute their expertise, time and energy to other industry events. Here are some of the events our attorneys will be involved with during the next few months.
LaserPro® Commercial User Connect Meeting
Mark Aldrich and Joel Cook will be presenting on Wednesday, September 13 at the Crowne Plaza San Diego – Mission Valley.
California Bankers Association: 39th Annual Regulatory Compliance Conference
From October 3 through October 6, several of our attorneys will be speaking at the California Bankers Association 39th Annual Regulatory Compliance Conference scheduled to be held at the Paradise Point Resort & Spa in San Diego. For more information regarding the conference, visit www.calbankers.com/RC17.
Tuesday, October 3
Stephanie Shea, will be co-presenting with Phyllis Scipi of Mechanics Bank a session titled, "Basic Lending Compliance." This two-part session will spell out and, better yet, explain all of the acronyms that inundate someone new to lending compliance, going stage-by-stage through the lending process.
Wednesday, October 4
Janet Bonnefin will be presenting "Implementing the New Regulation C (HMDA) for 2018." This session will address the current state of affairs regarding Regulation C less than three months before the implementation date, including the "clarifications" the CFPB is planning to issue for additional guidance.
Thursday, October 5
Robert Olsen will be presenting a session on the topic of "New Mortgage Servicing Rules (Mostly for the Small Servicer)." Those attending will learn what a "small servicer" is, which parts of the mortgage servicing rules apply to small servicers and the impact of the new rules effective March 2018 which treat "confirmed successors in interest" as borrowers.
Friday, October 6
Janet Bonnefin will be co-presenting with Carolyn Fulton (formerly of Exchange Bank) a session titled, "TRID: From the Man Who Wrote the Rule." They will be interviewing Richard Horn, former Senior Counsel and Special Advisor to the CFPB, to learn first-hand how TRID came into being, how it has affected the mortgage industry and what issues and challenges still remain today.