Upcoming Speaking Engagements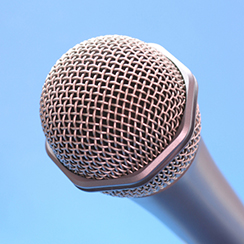 In addition to speaking at our Bankers' Compliance Group® seminars, webinars and Monthly Telephone Briefings, the law firm's attorneys often contribute their expertise, time and energy to other industry events. Here are some of the events our attorneys will be involved with during the next few months.
ACAMS Southern California Chapter 3rd Annual AML Symposium
Keith Forrester will be presenting at the ACAMS SoCal Chapter 3rd Annual AML Symposium on Thursday, June 14, 2018 at the Crowne Plaza Los Angeles – Commerce Casino in Commerce, CA. This presentation's topic is on the cannabis industry.