News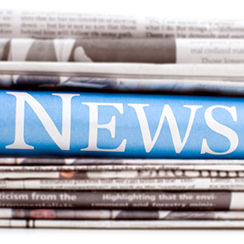 Aldrich & Bonnefin, PLC continually analyzes and digests current developments in the financial services industry, as well as new laws and regulations in our efforts to keep our clients fully informed.
Consumer Lending Update – April 2018
Ninth Circuit Overturns 14 Years of OCC PREEMPTION REGULATION

Last month, the Ninth Circuit Court of Appeals effectively overturned one of the OCC's 2004 National Banking Act (NBA) preemption determinations. In Lusnak v. Bank of Am., N.A., 833 F.3d 1185 (9th Cir. 2018), Donald Lusnak filed a class action suit against Bank of America (BOA) alleging that BOA violated California Civil Code Section 2954.8(a).

Banking Operations & FinTech Update – April 2018
Ninth Circuit: FFIEC BSA/AML Exam Procedures Legal Authority for BSA Regs

The Ninth Circuit Court of Appeals recently held that the FFIEC Bank Secrecy Act/Anti-Money Laundering Examination Manual (FFIEC Manual) is controlling legal authority in interpreting the Bank Secrecy Act (BSA) regulations. Cal. Pac. Bank v. FDIC, 2018 U.S. App. LEXIS 6047 (9th Cir. Mar. 12, 2018).

Corporate Governance Update – April 2018
Supreme Court: Reporting Securities Law Violations to SEC Triggers Anti-Retaliation Protections

The Federal Credit Union Act (FCUA) limits the membership of federal credit unions to certain defined categories. A "community credit union" is one category in which a federal credit union serves persons or organizations within a well-defined "local community, neighborhood or rural district." 12 USC 1759(b)(3).