News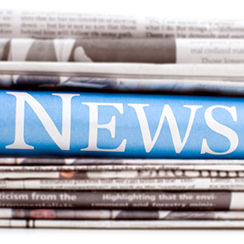 Aldrich & Bonnefin, PLC continually analyzes and digests current developments in the financial services industry, as well as new laws and regulations in our efforts to keep our clients fully informed.
Banking Operations & FinTech Update – May 2018
CA Cannabis Banking Bill Revived

In April 2018, the California Senate Governance and Finance Committee and the Banking and Financial Institutions Committee approved the California cannabis banking bill, SB 930. The next step for the bill is approval from the Appropriations Committee, after which it will go to the Senate for a full vote.

Employment Law Update – May 2018
A Ninth Circuit: Prior Salary History Doesn't Justify Wage Differences

The Ninth Circuit recently ruled that prior salary alone or in combination with other factors does not justify a differential in wages between males and females. Rizzo v. Iovino, 2018 U.S. App. LEXIS 8882 (9th Cir. Apr. 9, 2018).