News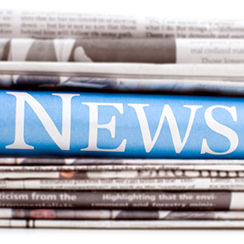 Aldrich & Bonnefin, PLC continually analyzes and digests current developments in the financial services industry, as well as new laws and regulations in our efforts to keep our clients fully informed.
Consumer Lending Update – July 2018
Ninth Circuit Stays Lusnak Decision

In April we reported that the Ninth Circuit effectively overturned one of the OCC's 2004 National Banking Act's (NBA) preemption determinations. Lusnak v. Bank of Am., N.A., 883 F.3d 1185 (9th Cir. 2018).

Banking Operations & FinTech Update – July 2018
Should Your Website Be ADA Compliant?

Among other things, the California Unruh Civil Rights Act (California Civil Code Section 51 et seq.) prohibits discrimination based on a person's disability. The law entitles such persons to full and equal access to places of public accommodation. Moreover, Civil Code Section 51(f) provides that a violation of any individual's rights under the federal Americans with Disabilities Act (ADA) constitutes a violation of Section 51.

Employment Law Update – July 2018
Effective July 1: Minimum Wages Increase for Some Cities

Beginning this year, the minimum wage in California is $10.50 per hour for employers with less than 26 employees and $11.00 per hour for employers with 26 or more employees. These minimums will increase annually through 2023. California Labor Code Section 1182.12.

Corporate Governance Update – June 2018
State-Chartered Credit Unions No Longer Need DBO Approval To Amend Bylaws

Effective April 1, 2018, state-chartered credit unions no longer need DBO approval for most bylaw changes approved by their boards of directors. Commissioner Owen repealed 10 California Code of Regulations (CCR) Section 30.105, which had required state-chartered credit unions to submit their bylaws to the commissioner for approval.

Employment Law Update – June 2018
California Supreme Court: "ABC" Test is Standard for Distinguishing Between Employees and Independent Contractors

Since 1989, employers have used the seminal, multi-factor "economic reality" test set forth in S.G. Borello & Sons, Inc. v. Dep't of Indus. Relations, 769 P.2d 399 (Cal. 1989), to determine whether someone is an employee or an independent contractor.