News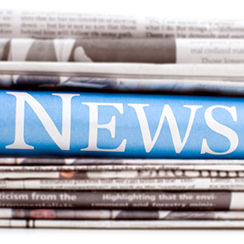 Aldrich & Bonnefin, PLC continually analyzes and digests current developments in the financial services industry, as well as new laws and regulations in our efforts to keep our clients fully informed.
Stephanie Shea and Joel Cook Made Firm Shareholders
Aldrich & Bonnefin is pleased to announce that Stephanie A. Shea and Joel N. Cook recently became shareholders of the firm. Stephanie has been associated with the firm since May 2010. She specializes in consumer regulatory compliance, fair lending and the flood insurance regulations. Joel joined the firm in 2011. He regularly advises financial institutions on commercial lending matters, corporate governance issues, securities filings, establishing and closing branches, contracts and bank regulatory matters. Joel also assists the firm's Operations & FinTech Practice Group, advising on legal process, deposit account documentation, electronic payment systems and other bank operations matters. Congratulations, Stephanie and Joel!

Consumer Lending Update – January 2018
SCRA Foreclosure Protections Extended

The Servicemembers Civil Relief Act (SCRA), 50 USC 3901 et seq., provides certain protections to servicemembers and their dependents. Among other things, Section 3953 provides that in an action secured by a mortgage, trust deed or other security in the nature of a mortgage on a servicemember's real or personal property, a court may either stay a proceeding or adjust the obligation to preserve the interests of the parties in an action filed during, or within one year following, a servicemember's period of military service.

Banking Operations & FinTech Update – January 2018
Mastercard, Amex And Discover Drop Signature Requirement

Beginning in April 2018, Mastercard, American Express and Discover will not require cardholders to sign their names for most point of sale card purchases. Specifically, Mastercard will not require signatures at checkout for any credit or debit card purchase in the United States or Canada.

Employment Law Update – January 2018
California Bank Settles Overtime Compensation Litigation

The Ninth Circuit Court of Appeals recently decided that mortgage underwriters are non-exempt employees entitled to overtime compensation. McKeen-Chaplin v. Provident Sav. Bank, 862 F.3d 847 (9th Cir. 2017).