News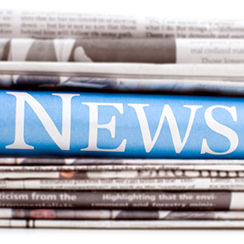 Aldrich & Bonnefin, PLC continually analyzes and digests current developments in the financial services industry, as well as new laws and regulations in our efforts to keep our clients fully informed.
Consumer Lending Update – October 2017
CALIFORNIA DISTRICT COURT: UNRUH ACT LAWSUIT AGAINST WELLS FARGO MAY PROCEED

Effective January 1, 2016, California's Unruh Civil Rights Act (Civil Code Section 51) prohibits all business establishments in California from discriminating on the basis of a person's primary language, citizenship and immigration status, among other things.

Banking Operations & FinTech Update – October 2017
REGULATION E CLAIMS AGAINST TCF NATIONAL BANK DISMISSED IN OD LAWSUIT

As reported in the February 2017 Bankers' Compliance Group® Newsletter, in January 2017 the CFPB filed a lawsuit against TCF National Bank for its allegedly egregious overdraft (OD) service practices. CFPB v. TCF Nat'l Bank, No. 0:17-cv-00166 (D. Minn. Jan. 19, 2017).

Employment Law Update – October 2017
EEOC PUTS AN OMB-MANDATED FREEZE ON 2017 EEO-1 FORM

Federal law, as well as California state law, requires certain employers to maintain and report information regarding the composition of the employer's workforce. In particular, the Equal FAQ Credit Opportunity Commission (EEOC) requires financial institutions that employee 50 or more employees to file an Employer Information Report EEO-1 not later than September 30 of each year.