News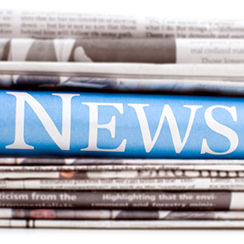 Aldrich & Bonnefin, PLC continually analyzes and digests current developments in the financial services industry, as well as new laws and regulations in our efforts to keep our clients fully informed.
Banking Operations & FinTech Update – August 2017
DOJ SCRAPS PLAN TO ADDRESS ADA WEBSITE ACCESSIBILITY

As reported in the November 2016 BCG newsletter, financial institutions and other businesses are increasingly becoming the target of lawsuits alleging their websites are not in compliance with Title III of the American with Disabilities Act (ADA).

Corporate Governance Update – August 2017
FDIC ISSUES MANUAL FOR PROCESSING DEPOSIT INSURANCE APPLICATIONS; REQUESTS COMMENTS ON SAME

In order for an institution's deposits to be federally insured, the institution must submit an application to the FDIC. Recently, the FDIC issued a "Deposit Insurance Applications Procedures Manual" that provides guidance on each stage of the federal deposit insurance (FDI) application process.

Consumer Lending Update – August 2017
CFPB ISSUES FINAL RULE PROHIBITING CLASS ACTION WAIVERS IN ARBITRATION CLAUSES

On July 19, 2017, the CFPB published its long-delayed final rule that prohibits class action waivers in pre-dispute arbitration clauses contained in covered consumer financial services agreements. 82 FR 33210.